What made Narayanan Krishnan an award winning chef at a 5-star hotel rewrite his life script that would transform the lives of thousands of homeless people?
On one of his visits to his hometown in Madurai Narayanan Krishnan saw something so shocking that it was heart-wrenching. In his own words "I saw a very old homeless man eating his own human waste for food," Krishnan said. "It really hurt me to see his desperation. I was literally shocked for a second. After that, I started feeding that man myself and decided this is what I should do the rest of my life. It was an incident which touched my heart and sparked an inner voice which inspired me to take the path of giving".
He knew he had found his calling. He quit his job and returned home for good, convinced of his new mission to provide a better life for the hundreds of underprivileged people in Madurai.
The talented gourmet chef began cooking from a small rented kitchen and delivered the hot food personally to the homeless, feeding them and also helping them in shaving and grooming.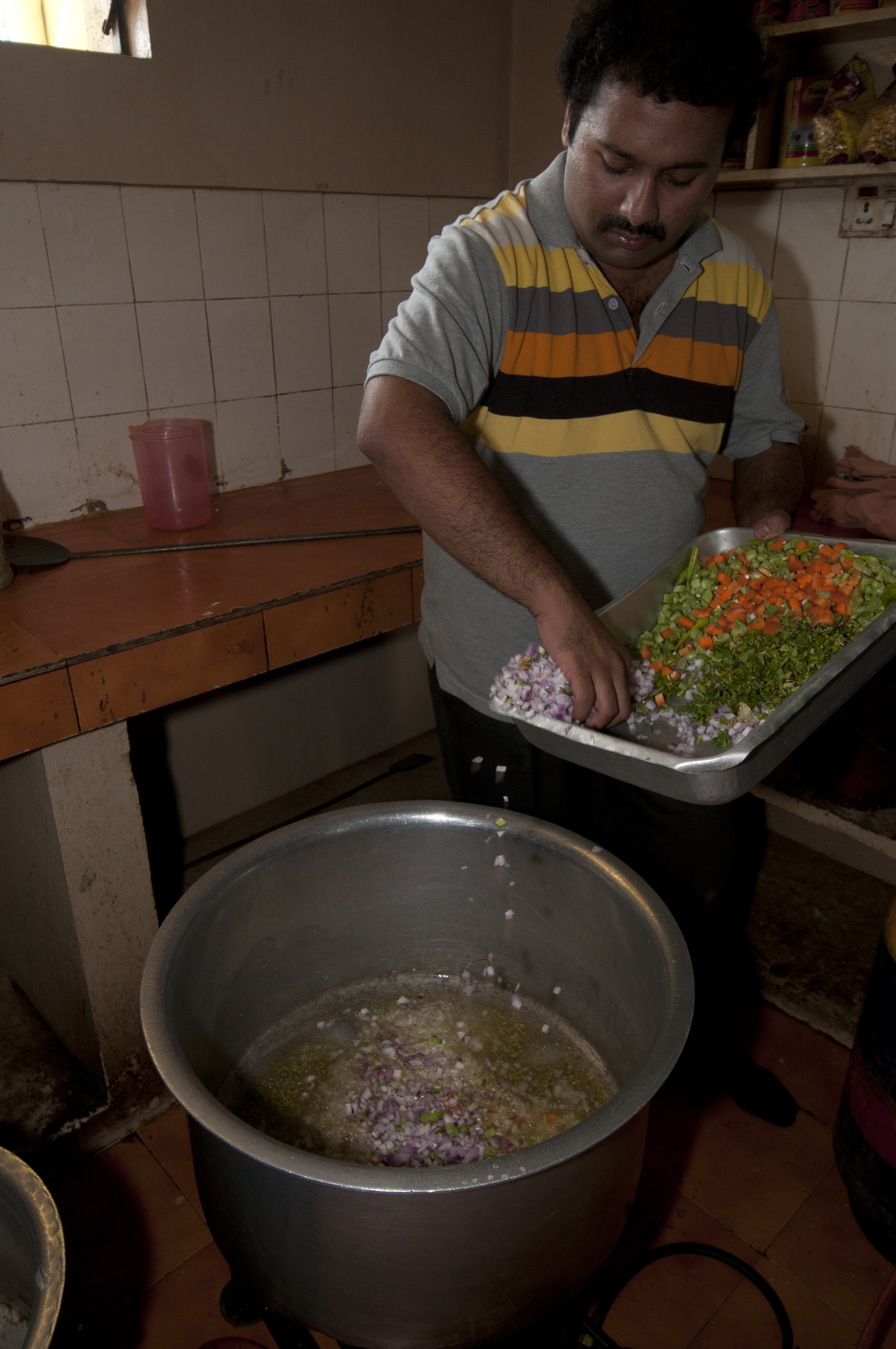 Cooking for over 450 homeless people a day, providing breakfast, lunch and dinner Krishnan has spent the last 14 years of his life serving more than 1.2 million meals to the people of India.
Krishnan's day begins early morning at 4 a.m. and finishes at 11p.m. He and his team cover nearly 125 miles in a donated van, routinely working in temperatures topping 100 degrees Fahrenheit. Krishnan had approached a team of barbers to help give haircuts to the homeless, however they declined and he decided to take matters into his own hands."I decided to attend a hair cutting training school for six months and have done more than three to four thousand haircuts for people on the road." Krishnan said.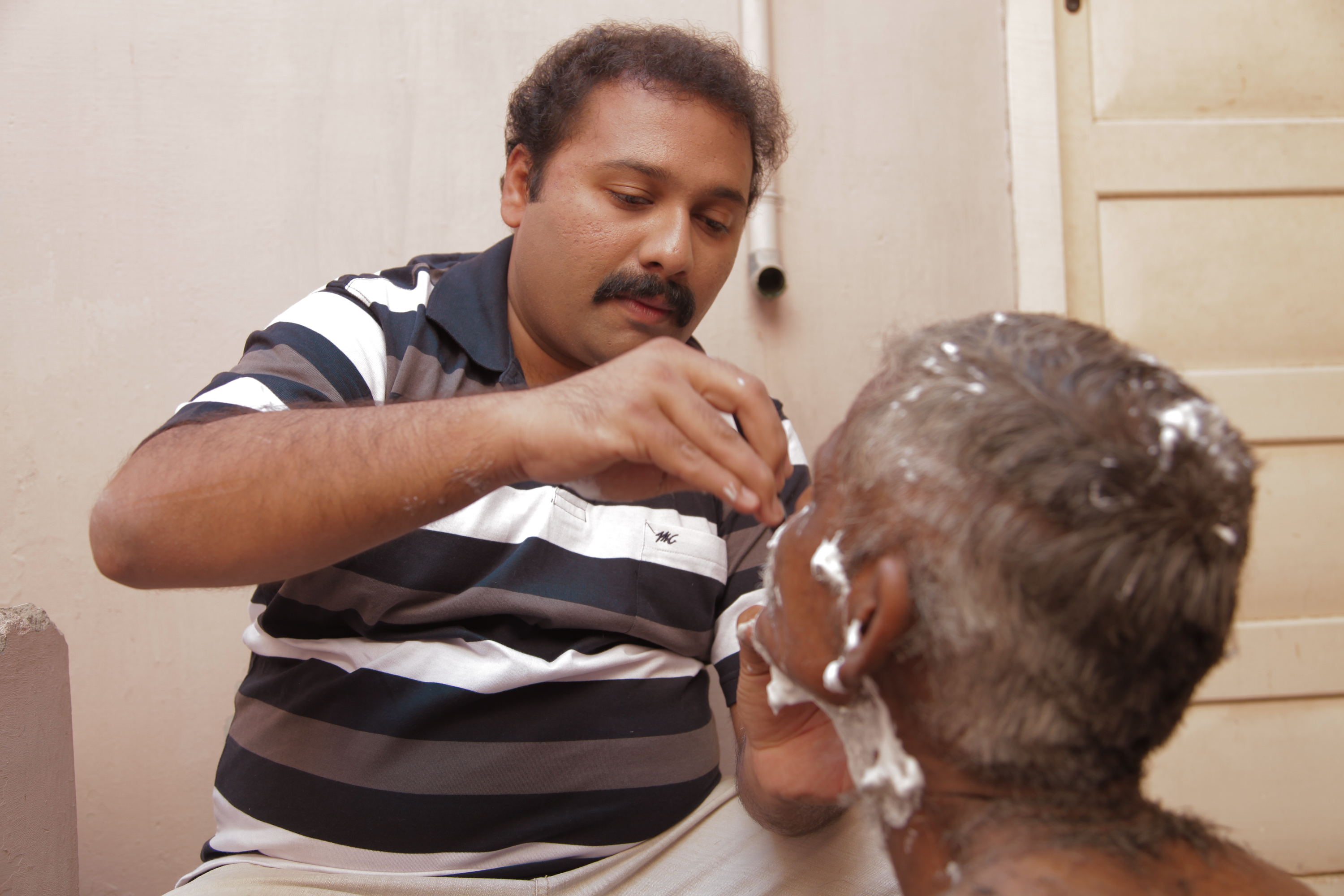 Krishnan's parents were initially not happy with his decision. He asked his mother to accompany him on one of his daily trips and she was so moved with the homeless people blessing her and her son that she said, 'You feed all those people, the rest of the lifetime I am there, I will feed you.'
By 2003, Narayanan Krishnan had founded Akshaya Trust, a non-profit through which he has already served over one and a half million meals to India's homeless. The name of his organization is Sanskrit for "non-decaying" or "imperishable", and was chosen to signify that human compassion should never decay or perish. Also, according to Hindu mythology, the Goddess Annapoorni used her Akshaya bowl to feed the hungry, without it ever depleting
Providing food for hundreds of people every day costs money, and according to a 2010 report by CNN, the sponsored donations received by Akshaya Trust only cover 22 days out of the month. The rest he subsidizes himself with the monthly rent he receives for a house his grandfather gave him. That leaves him with virtually nothing for himself, but luckily he can still rely on his once unsupportive parents for help.
In 2010, Narayanan Krishnan made the CNN Heroes 2010 list, a distinction that made his story known to the whole world, and helped raise awareness to India's homeless problem.
Courtesy: odditycontrol.com, huffingtonpost.co.uk
Comments