The Simpsons soon will be the longest-running scripted TV series in history.
Fox has renewed the animated series for its 29th and 30th seasons and, by the end of No. 30, The Simpsons will have run for 669 episodes. Gunsmoke, the western drama, that ran from 1955-75 is the current record holder with 635 episodes.
"Take that 'Gunsmoke!' You lost a race you didn't even know you were running!" Homer Simpson said in a statement released Friday, via Variety.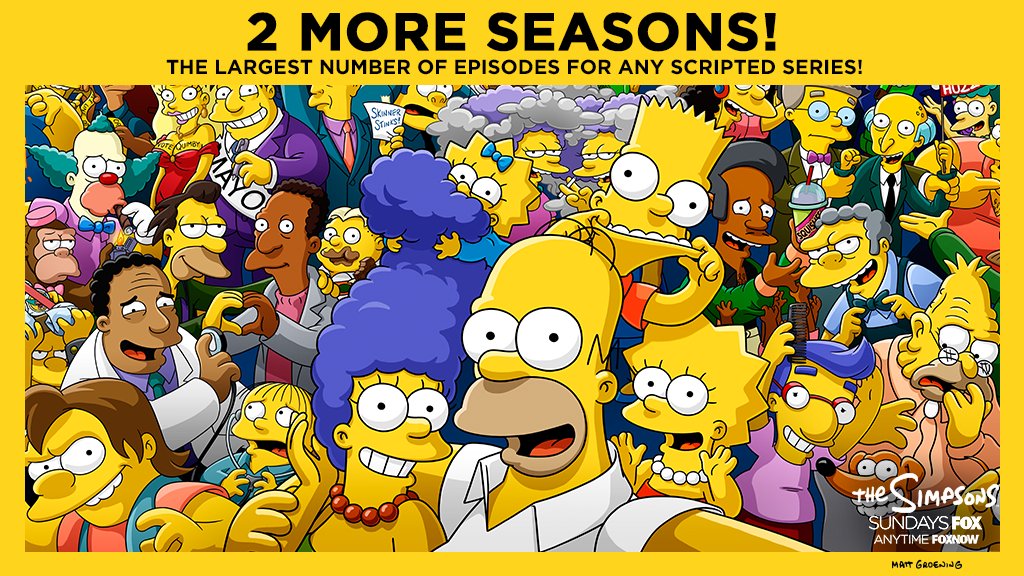 The show has been a cultural phenomenon since its debut in 1989. Fox Television Group chairmen and CEO's, Dana Walden and Gary Newman, said in a statement: "This is yet another record-setting moment for what is truly a landmark series."
Before long, this show could even be celebrating another milestone with 700 episodes.
Comments