Most people don't talk about it but it is quite obvious that students carry loads of stress caused by everything from schoolwork to their social lives.
In a survey conducted by a non-profit pediatric health research organization, more than one-third of students said they were worried about tackling the required school work for the year. Another third of students were most concerned about social issues such as fitting in, finding friends and bullying. And a full 25 percent of students were worried about their appearance and how they would be accepted at school.
That's a lot to worry about!
Brett Phillips, a psychology professor at a high school in Oxnard, California has been for the past 15 years been handing out a list to his senior psychology students as part of a unit on "stress and health."
Brett Phillips exhaustive list of 101 ways of keeping a level head each year at the start of the new school year has become known as a legacy.
And the list struck a chord with high school senior Alina Ramirez, from Oxnard, California,that she posted it on Twitter.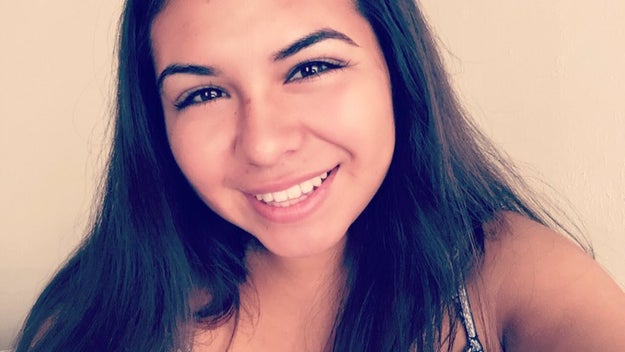 Ramirez was so inspired by the list that she shared it on Twitter. It has since been retweeted over 20,000 times by complete strangers.
What's awesome about the list is not only that Phillips gives it to seniors who are faced with the added stresses of college admissions and preparing to move away from home, but also how comprehensive the list is. Since what works for one person may not work for another this list gives students so many ideas that they're bound to find at least one thing that helps them relieve stress.
Phillips' tips range from practical, such as "Get up 15 minutes earlier," "Avoid tight fitting clothes," and "Keep a journal," to more creative suggestions such as "Tickle a baby," "Hum a jingle," or "Practice a monster smile."
My favourites include "Break large tasks into bite size portions," "Dance a jig," and "Freely praise other people."
Here's a closer look at the list:
As for Ramirez, she keeps the list on the front of her school binder and refers to it whenever she's feeling overwhelmed.
"Honestly his list has helped me a lot," she said.
The list, titled '101 ways to cope with stress' is the list we all need in our lives to calm us down when it all feels a bit too much. I've read it twice and I already feel better, and that's without doing anything off the list.                                                                                         Courtesy: dailymail.co.uk                                                                                                    
Comments